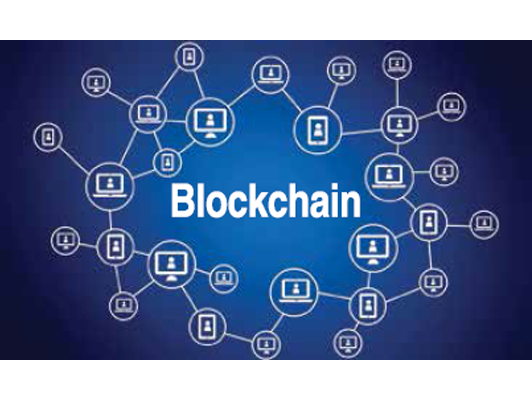 Blockchain technology is gaining significant momentum, as financial organisations now strive to embrace digital strategies, as its capacity to transform the way companies conduct their economic transactions. Commercial companies are inclined to Blockchain to record transactions, to assign ownership, and to match receivables and payables more reliably and safely. According to the study findings, the majority of financial institutions consider blockchain technology to be the key for their achievement, and over the next ten years, they are thought to be used in the financial sector daily.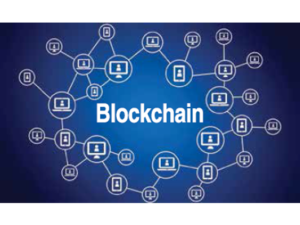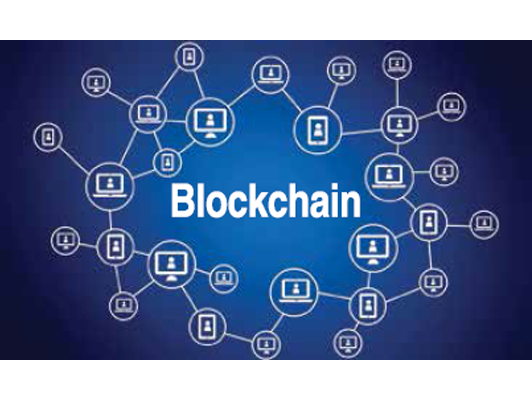 Let's look at some areas— trusted third parties, back office, trade finance, insurance and compliance, and regulation. Most financial companies rely on cross-banking third parties and keep all the data in their account. Each bank keeps its copy of the ledger using Blockchain technology. The peer-to-peer network structure monitors and facilitates payments in real-time for commodity locations. This Blockchain's flawless nature further reinforces banks and economic institutions ' confidence levels in operations. 
No dispute or mistake can be made. By using Blockchain Development Company, organisations can generate a stock log that enables clients to aggregate data on blockchain network members. Blockchain also provides transparency about safety. 
The data may be viewed and verified using an algorithm by participants in a peer-to-peer network. The Blockchain already is used outside the sector of financial services, where it started. The Blockchain has not only the use of the Blockchain but also the use of the Blockchain. Big players such as IBM use blockchain technology to construct a monetary system which can be used for any purpose, such as contract execution, payments, and more.
Blockchain technology is set to disrupt the banking industry in several ways:
Money Transfers
Money is being sent to another nation, and banks have already used Blockchain for transfers. Consumers and companies worldwide send hundreds of billions of dollars each year, and this method is usually cumbersome and costly.
But major banks and service suppliers are also using blockchain technology to enhance sales and to minimise cryptocurrency exposure. Bitcoin offered an "alternative" way to move cash. For instance, several significant banks have partnered with Ripple to enable the use of blockchain technology for cross-border payments, and other service suppliers are working towards alternatives.
Banks save time and money in blockchain-based transfers, but customers can profit as well. For instance, suppose a US employee wants to send money to their nation of origin. In the past, she had to travel to a cash transfer office, wait on the agent's line, paid cash, and spent a transfer fee of 7-10 percent. A comparable method could follow the recipient. But both sides can finish the digital transfer with mobile telephones with blockchain technology–and pay much less.
Lower Security Exchange Fees
 Before processing is complete, the purchase and sale of securities on the present economic sector shall be carried out by couriers, key safety depositors, custodian banks, and clearinghouses. The manual method is tedious, sometimes inexact and disappointing because it takes place during the exchange between several sides. Blockchain technology is designed to reduce the cost of processing from USD 17 to USD 24 billion by the removal of interlocutors and brokers current during inventory and asset transfer. Clients can move their securities and property through blockchain technology much quicker and at reduced exchange charges via crypto-graphical digital tokens such as Bitcoin and Ethereum. Big banks like JP Morgan and CitiBank, which have big asset custodians valued at $15 trillion, already adopt blockchain technology to reduce safety bills.
Payment fee reduced
Technological inventions have allowed more individuals to work online even via smartphones or PCs to get paid for their employment at home. The cost of sending payments is anticipated to decrease with banks using blockchain technology drastically. This will assist eliminate the demands for verification of bank transfers from third parties. It also reduces payment processing times and excludes extra charges charged by banks. In comparison with bank transfers that could take until three days, for example, bitcoin and Ethereum might take up to 30 minutes or a few hours to settle the financial transaction of a client.
The benefits of Blockchain come from Banking & Finance Industry 
Transaction Details
Banks can more than move cash with Blockchain. The technology is excellent for tracking transactions and can be helpful in many fields.
Title details: As books are challenging to manipulate, they can make tracking ownership more straightforward and more effective. Each transfer of ownership (and links and other activities) can go to the booklet, which makes almost any sort of property trusted.
Intelligent agreements: Activities which have earlier added cost, complexity and transaction delays can be automated. Smart contracts can monitor when a customer makes a payment when a vendor ends the agreement and manage a wide range of issues. Moreover, they create no holidays or mistakes, provided they are correctly scheduled. Intelligent contracts can be as straightforward as an indifferent third party between a purchaser and the seller. In conjunction with open banking, encrypted intelligent agreements could lead to quicker, automated loan choices in bidders ' markets.
Financial Inclusion
Blockchain and other techniques can encourage economic inclusion by maintaining expenses low and enabling startups to compete against major banks. Blockchain-based solutions can better serve those who avoid bank accounts due to elevated charges, minimum balance requirements, and absence of access. They only need a portable phone instead of requiring assets and periodic earnings for banks. Digital IDs can provide a large-scale solution in circumstances where the identification of people is traditionally difficult.
Fraud disruption
Technology Blockchain resists hacking, DDOS attacks, and other frauds. It can also assist banks and others too rapidly and correctly identify people using a blockchain digital identification. With fewer scams, company expenses are lower, and everyone can probably save.
Summary
In the banking and financial industries, Blockchain technology will bring significant change, and many large banks already work on it by establishing a secure and distributed database. This is one of the vital steps in achieving effective, speedy, and reliable economic and bank systems in spite of its difficulties. There are certainly many ways that the methodical method of blockchain alternatives will benefit the companies. There is nevertheless a great deal of job needed to implement it efficiently and flawlessly. This technology is bound to be a monumental shift in banking industry history even in the shortest possible time.
(Views expressed in this article are the personal opinions of Prashant Shah. Prashant is Co-Founder of an IIT-Bombay startup, HOT100 Technology Startups of India.)
LinkedIn : https://www.linkedin.com/in/prashantshah44
Twitter: https://www.twitter.com/prashantshah44
Elets The Banking and Finance Post Magazine has carved out a niche for itself in the crowded market with exclusive & unique content. Get in-depth insights on trend-setting innovations & transformation in the BFSI sector. Best offers for Print + Digital issues! Subscribe here➔ www.eletsonline.com/subscription/