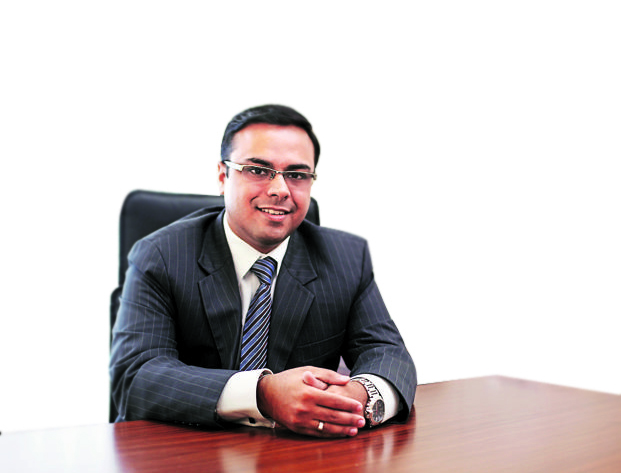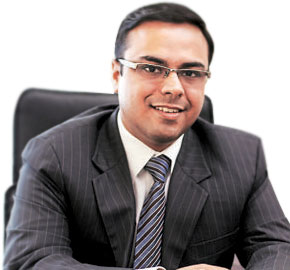 Uniphore Software Systems' solutions integrate speech recognition and voice biometrics with smart devices to create an efficient service delivery platform, says Umesh Sachdev, CEO & Cofounder, Uniphore, in conversation with Elets News Network (ENN)

How have Uniphore's solutions unleashed the power of human speech?
Speech being fundamental to human conversation is also the most preferred mode of interaction, and Uniphore Software Systems is the leader in multi-lingual speech-based software products enabling humans to use speech to engage and instruct machines.
Being a pioneer in envisaging the way speech technology will drive business in future, Uniphore has aptly tapped the speech's power through speech analytics and other speech interface systems to empower business to drive real value to customers while reducing costs. Our three products-auMina, Akeira and amVoice-unleash the power of human speech to deliver value to enterprises. Analysing call characteristics made to the company through speech analytics yields better insights into the customers' mind enabling them to differentiate their offering accordingly to enhance customer experience. This indepth understanding of the customer's intent opens a plethora of opportunities to pitch and upsell a multitude of other services.
auMina, the speech analytics solution with the industry's highest accuracy rate, is available in over 30 global languages and adopts a goal-based approach to drive a set of business outcomes.
With increased mobile penetration, akeira – the selflearning virtual assistant software, equips enterprises with a speech interface system, enabling customers to complete transactions without human intervention, enabling enterprises to save millions in customer support. With the mobile channel poised for exponential growth, this form of self service through a virtual assistant will dominate the way transactions are done in future. A banker in Chennai or a farmer in rural Maharashtra will speak to their respective mobiles to get information, instruct actions and complete transaction on their own in their native language itself.
amVoice – the voice biometrics solution, has the ability to distinctly identify a customer's voice to ensure safety and security of online transactions.
How does your company help clients in keeping pace with fast changing consumer demands?
Since speech is the most preferred mode of communication, the customers have a high tendency to make calls to contact centres for grievances and queries. Incoming calls remain the most popular channel of customer interaction. Unstructured data collected from such calls can be effectively used to derive meaningful insights through speech analytics, a process of analysing calls to expose critical customer intent and crucial information during a customer's interaction with an enterprise.
It helps derive deep insights into customer's needs and behaviour enabling organisations to service their customers better. Combined with emotion detection and the power of applied analytics, speech analytics empowers enterprises with the information needed to be proactive and innovative thereby keeping pace with increasing customer demands.
With increased adoption of speech interface systems like Siri and Cortana, customers are increasingly becoming familiar with talking to their phones for answers to their queries. Uniphore allows enterprises to deliver the same experience through its virtual assistants. Virtual assistants, powered with artificial intelligence, will help enterprises get ready for the next ear of customer centric, multichannel, highly competitive business environment marked with rapidly changing customer demand and expectations.
Please tell us in detail about your products – auMina, Akeira and amVoice.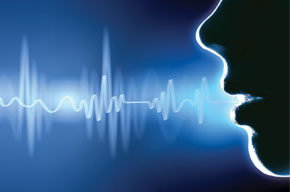 Uniphore has pioneered the development of integrated speech-based applications, catering to leaders in several industries, including Banking, Financial Services, Healthcare, Agriculture, Education and Retail. Our solutions integrate speech recognition and voice biometrics with smart devices to deliver an efficient service delivery platform Uniphore's products can be understood as:
Speech Analytics (auMina)
It allows organisations to analyse customer calls made to the company to identify customer intent and monitor customer behaviour and sentiments. auMina software helps you improve overall call quality by measuring and continuously improving agents' knowledge, demeanour, sales skills and adherence to processes and policies. You can also extract meaningful insights from keyword spotting and emotion detection of voice conversations between contact centre agents and consumers. This information enables enterprises get deep insights into customers' needs and equips them with appropriate content required to make quick decisions to drive business outcomes. Besides offering an enriched experience, you also build customer loyalty and open avenues for upselling. Through concept of packs, specifically designed to drive a set of business outcomes, it enables faster value realisation through standardised rapid deployments.
Virtual Assistant (Akeira)
With massive adoption of Siri, Google now and Cortana, customers are increasingly getting into a habit of speaking into their phones for answers to their queries and needs. In the enterprise space, a virtual assistant of similar nature is increasingly replacing traditional medium for completing business transactions. Akeira software, provides a premium consumer self-service experience through an intuitive voice interface. Infused with a self-learning technology, it provides a natural, multi-turn and contextual dialog to consumers across a variety of interaction channels to handle unstructured queries replicating intelligence and experience gained from a human interaction
Voice Biometrics (amVoice)
Voice, like fingerprints, is very unique to every individual. Voice Biometrics is the ability to automatically identify the customers through their voice. amVoice system captures the unique characteristics of a caller's voice through hundreds of parameters to distinctly identify the customer. It allows remote authentication of the caller, enhancing security and reducing risks associated with digital transactions.
Uniphore has pioneered development of integrated speech-based applications, catering to leaders in several industries, including BFSI, Healthcare, Agriculture, Education and Retail
How do you discover trends, anticipate needs and improve consumer experience while eliminating fraud and identity theft?
AuMina helps identify customer needs by providing meaningful insights collected from customer calls. Combined with emotion detection and applied analytics, it gives prescriptive and predictive recommendation in tune with business trends, changing customer needs. This allows enterprises to be proactive in their interactions with their customers leading to enhanced customer experience and delight. amVoice through its intrinsic ability to uniquely identify a customer voice helps eliminate fraud and identify theft, providing a secure environment for business transactions.
What is in the offing from Uniphore?
Uniphore's products, which include a virtual assistant that is able to process more than 25 global languages and 150 dialects, are being used by over five million people, mostly in India. Uniphore is building bridges and helping hundreds of millions of people across the divide between the digital and the real world by harnessing the power of speech. The team at Uniphore is constantly involved in enhancing our products with better artificial intelligence and cognitive capabilities. It will provide a personalised context to business environment through natural language processing, creating a real life human interaction with machines.


Elets The Banking and Finance Post Magazine has carved out a niche for itself in the crowded market with exclusive & unique content. Get in-depth insights on trend-setting innovations & transformation in the BFSI sector. Best offers for Print + Digital issues! Subscribe here➔ www.eletsonline.com/subscription/