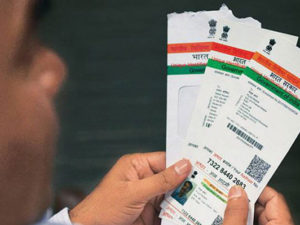 Aadhaar linking helped the Centre in exposing 2.62 crore ration cards and saved leakage worth Rs 17,000 crore annually, according to Union Minister for Consumer Affairs, Food and Public Distribution Ram Vilas Paswan.
Linking of Aadhaar has helped in unearthing the bogus cards that were used to fetch foodgrains through the welfare schemes at highly subsidised rates, said the minister.
The Aadhaar linkage has helped spot duplicate ration cards that were fetching foodgrains at highly subsidised prices. The Rs 17,000-crore savings will be sent to real beneficiaries, said the minister post a review meeting with Food Corporation of India.
Aadhaar is in news for all good and the bad reasons. Microsoft head Bill Gates recently praised the technology behind this unique identification number and mentioned it as a step worth emulating by other nations. However, Free Software Movement of India (FSMI) recently raised concerns regarding the credibility of data safety handled by Aadhaar.